Cat theme items make great gifts for not only the cat people in your life but for all of those around you that like to be cheerful. This includes both men and women alike. There are some items that only a woman would like to have including the many totes and handbags that have a cat theme, but items like coffee mugs, shirts and wall decorations are equally shared by both men and women in being appreciated by them.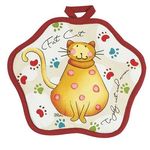 One of the coolest gift ideas that anyone would enjoy is a Wine Bottle Stopper. This is a cute and inexpensive gift idea that will be used by anyone that receives it. Not only can it be used to help seal a wine bottle but any type of beverage whether it contains alcohol or not. I have also seen one on a bottle that was filled with a sand decoration to help accent a bar.

The number of cat themed coffee mugs is another ideal choice to be given as a gift. With several dozen to choose from, picking the right one to fit the personality of the receiver of your gift will be easy and fun. Not only can they drink their morning coffee from it but it can also be used as a pencil holder on their desk if they are so inclined to do so.

A gift item that will add color to anyone's life is a cat themed glass suncatcher. Even when the receiver is not a cat person, the color that fills the room when the sun hits a window and the rays piece the stained glass will be appreciated. Most of these cat themed suncatchers have a romantic theme to them but there are many others that are just plain cute with kittens on them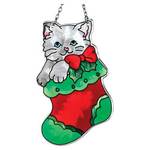 For the ladies on your list there is a great deal more items to choose from if you include the Laurel Burch collections. This can include earrings, scarves, hand bags and totes along with purses and cosmetic bags. All of them are reasonably priced so giving a gift that has meaning and is beautiful does not have to cost a lot of money.

If you know the person you are giving a gift to is a cat person, then your job of picking the right items is easier. One item that is a great idea is the wooden cat photo frame. This makes it possible for the cat lover in your life to have their family member on display for all to see. Everyone can use another frame around their home or office and one in the shape of a cat is perfect for a picture of the feline member of the family.

It is even possible to give a dog person a cat themed gift. It can be serious or as a funny gag gift. It is all depends on the mood and personality of the person receiving the item.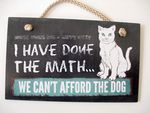 Recent Posts
Why Laurel Burch loved cat designs Why Laurel Burch loved cat designs come from her quest to find …

Did Laurel Burch have any Children Laurel Burch had children from her first husband. They include h …

Describing Laurel Burch's DesignsDescribing Laurel Burch's designs is not something that would take …